"Life moves pretty fast. If you don't stop and look around once in a while, you could miss it."
Nearly four decades later, this famous Ferris Bueller quote is even more relevant today. From TikTok to Tubi, there are literally millions of apps, websites, and channels jockeying for our attention—and that's just in the digital space. Cultivating mindfulness can feel like an uphill battle, but the same technology that drives us to distraction can also bring us back into focus. Thanks to mindfulness and meditation apps, integrating mindfulness techniques into daily life is easier than ever before.
Why Is Mindfulness Important?
Of course, it's important to understand why mindfulness is beneficial to your mental health in the first place.
"There's a tendency to live on autopilot or feel as though you're going through the motions of daily life," Julia Colagelo, D.S.W., L.C.S.W., a professor and researcher specializes in flow and mindfulness at Columbia University, tells Men's Journal. "The practice of mindfulness allows you to be here now, connect to the present moment, and bring awareness to whatever you're moving through, non-judgmentally."
Spending hours scrolling aimlessly doesn't just waste time, it disconnects people from their own emotions and feelings. Getting off this autonomous treadmill isn't easy, but Colagelo suggests experimenting with a variety of digital strategies, like setting up mindfulness alerts on your phone or reorganizing apps on your phone's home screen to trick your brain.
"People click on their social media apps without thinking twice," says Colagelo. "Now imagine replacing that [social media app] placement on your phone with an app that can encourage self-care and increase mindfulness."
Related: Best Green Powders of 2023 to Boost Your Health
How Mindfulness and Meditation Apps Can Help
Tricking your internal autopilot system through app reorganization is a clever way to break the cycle of app-based distraction, but it's only a temporary first step. To keep yourself from reverting back to old habits, investing in a quality mindfulness or meditation app can be especially effective. For most people, these apps are a great introduction to mindful living. They typically feature a combination of guided meditations, ambient soundscapes, and multi-session courses on various topics.
"For those new to meditation, I highly recommend using a guided audio track," says Nate Klemp, Ph.D., author and founding partner at Mindful Magazine. "This can help remind you of the basic instructions, and also keep your mind from wandering too far away from the practice."
Once you get more comfortable integrating guided meditation into your daily habits, Klemp suggests trying meditation without a guide.
"You can instead use the sounds of nature or even the chaotic sounds of car horns as your object of concentration."
While most of us won't be meditating on car horns any time soon, we should be working towards disengaging from aimless scrolling and reengaging with the present moment. Meditation apps can play a valuable role in that pursuit, but like any tool, they only work if you use them.
"Like any new habit, cultivating an intentional life that takes you out of autopilot mode takes time and practice," said Colagelo. "Mindfulness apps can be one helpful tool to bridge the gap between your current routine and your aspirations to be more mindful."
The journey to mindfulness requires trial and error, but the right smartphone app can empower you to take control of your attention and stay in the moment. To help us identify the best mindfulness and meditation apps, we asked the experts to share their favorites for 2023.
Related: The Best Workout Routine Ever, According to Science
The Best Mindfulness and Meditation Apps for 2023
While many mindfulness apps are filled with guided meditations and soundscapes, Waking Up differentiates itself with a more thoughtful approach. Created by neuroscientist Sam Harris, the Waking Up app helps users better understand the theory behind the practice.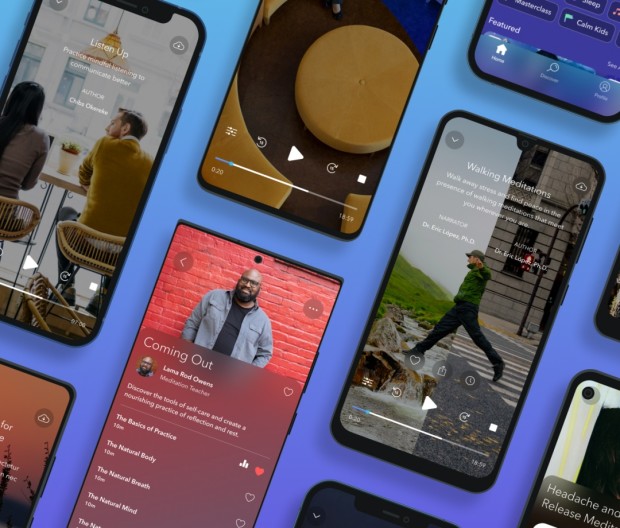 With over four million paid users, Calm is one of the most popular mindfulness apps on the market and was recommended by both Colagelo and Rick Hanson, Ph.D., a psychologist, author, and co-host of the Being Well Podcast.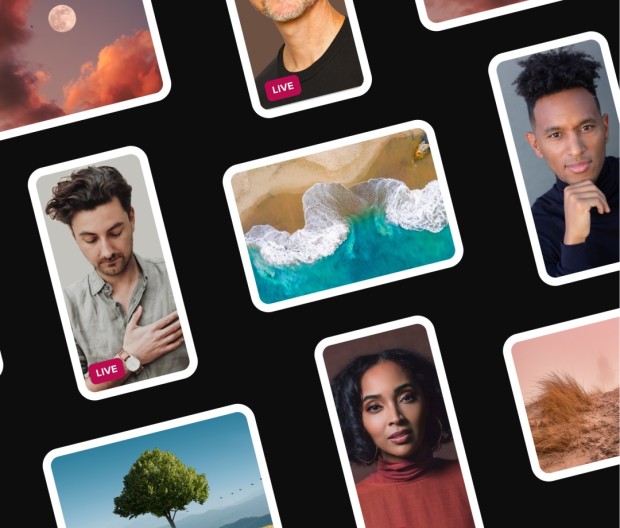 Getting your mind right doesn't have to cost a cent, which is exactly why the Insight Timer is such an attractive option. Recommended by Hanson and Klemp, Insight Timer offers a massive library of over 120,000 meditations available for free, without ads. In addition to the massive meditation library, users can attend live yoga classes and connect with like-minded people in the community hub.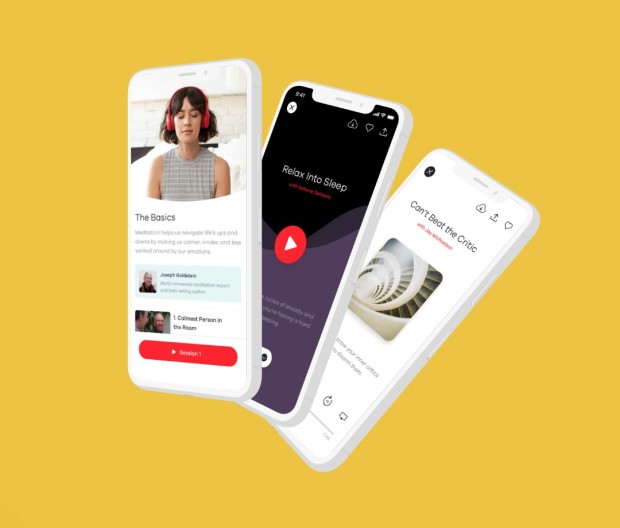 Ideal for those who prefer structure and organization, the 10 Percent Happier app provides an easy-to-follow path to more mindful living. Recommended by Hanson, this app features meditation courses that build upon each other and are designed to be completed in order.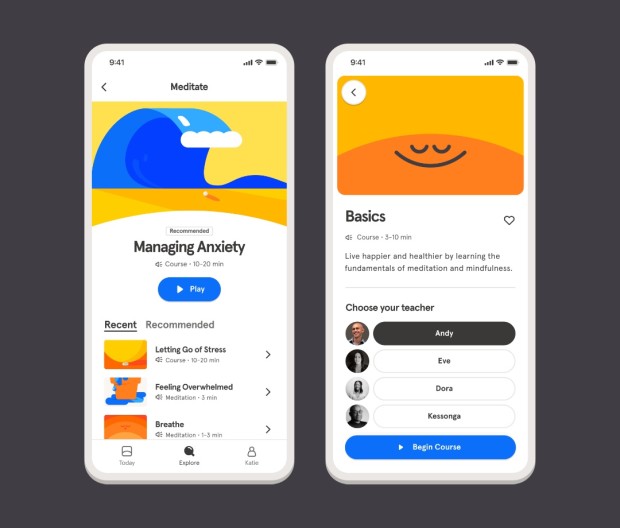 Designed for those exploring mindfulness for the first time, Headspace is a great place to start your journey. Recommended by Colagelo, this easy-to-navigate app provides users a stress-free path to mindful living.