Sex toys tend to be associated with female pleasure, but the fun isn't limited to the female experience. There are plenty of sex toys for men to enhance an orgasm and maximize sex positions. The best part? Most of the male sex toys on this list can be used during solo and partner play.
The sex toy industry has come a long way since dildos, turning from practically a cottage industry into a $32.7 billion global behemoth. Of course, with that meteoric rise comes improved technology, better mechanics, and a cornucopia of pretty great choices for men.
Male sex toys aren't exactly something people discuss at the dinner table. That doesn't mean they're particularly scandalous. "I can't imagine somebody being in a sexual relationship for a long time without exploring sex toys," says Ava Cadell, a Ph.D. in human sexuality and founder of Sexpert.com. "I think it's a very unselfish thing to bring into the relationship." As a sex counselor, Cadell discusses and recommends sex toys on a regular basis to her clients.
Who Uses Sex Toys
Cadell says the people who most often come to her to talk sex toys often fall into three categories—and they might not be who you think. The first is people who need a little added stimulation because they're experiencing sexual dysfunction of some kind. This can be caused by a variety of things like multiple sclerosis, spinal cord injury, or prostate cancer. The second group includes couples interested in adding something different to their sex lives, which can also mean adding another person or new location. The third group, she says, comprises singles who are also interested in getting the best sex they can.
Just because a person or a couple wants to use sex toys, doesn't mean they're living some crazy, alternative lifestyle. "In real life, the guy and girl next door have a whole bunch of sex toys under their beds," says Cadell. "They really are in the mainstream." She estimates that sales of BDSM toys alone have quadrupled thanks to Fifty Shades of Grey. Plus, male sex toys come in many shapes, sizes, and styles for all kinds of personal tastes.
How to Talk to Your Partner About Using Sex Toys
As with many situations having to do with sex, a person's mindset when it comes to exploring sex toys will affect their experience. Broaching the topic of sex toys, particularly with a partner, can be awkward or even insulting if gone about the wrong way. Or it can be great.
"If you bring it up as something new and exciting for the two of you, it can be an added form of foreplay," says Cadell. Going to a nice sex shop can even make for a memorable date night.
If your partner is feeling self-conscious, try adding a blindfold. Blindfolding a partner allows them to let go of their inhibitions, like worrying how their body looks or what faces they're making. It can help make anyone better in bed.
Can You Get Addicted to Sex Toys?
There are some people who can only reach sexual satisfaction using sex toys but that's only a small set of enthusiasts. "It's like dessert," says Cadell. "You don't need it, but when you have it, it sure is yummy." She says that, for most people, sex toys are a way to switch things up, not a requirement. It's also good to know that there's no evidence that people get addicted to sex toys.
What to Know Before Using Male Sex Toys
Most male sex toys are sold as novelty items, which means they aren't regulated. Due to the lack of oversight, Cadell cautions that users should be careful to use toys in the intended ways. Most of the potential hazards are fairly straightforward: Don't submerge a toy in water if it's not explicitly water-safe, don't use vibrators daily for hours on end, and only toys with flared handles should go in the anus—otherwise a rather mortifying ER visit may follow.
Shockingly, Cadell says most sex toys come without instruction. As with most aspects of sex, the more you know about your toys, the better experience you'll have. She recommends doing serious research on your toys of choice, including reading reviews and watching tutorials (which can range in terms of explicitness).
How to Clean Sex Toys for Men
Sex toys get all kinds of bodily fluids on them when used. That means they need to be cleaned after every single use. Cadell specifically recommends buying a sex toy cleaner (some toys don't survive the dishwasher). She also says toys should be wrapped individually when stored because certain plastic and lube combinations can cause melting.
Best Sex Toys for Men
When thinking of sex toys, it's unlikely you'll be able to imagine everything that's out there because there's a massive variety. "The great things is, there's something for everybody," says Cadell.
People who don't know much about sex toys often assume they're going to look like genitals. While there are plenty of those, Cadell particularly likes the toys that aren't shaped like penises or vaginas, such as vibrators shaped like rings. Not only can these make people a little more comfortable with the idea of a sex toy, they're great for travel.
Whether you're looking to switch up your masturbation routine or spice up your sex life—a better orgasm for you is better for your partner, too. But with so many to choose from, you're going to need help wading through the options.
From prostate massagers to cock rings and Fleshlight sex sleeves, here are the best sex toys for men to buy now.
For men who are interested in a solo masturbation session, Mike Johnson, sex educator and co-host of the YMMV sex podcast suggests Fleshlight, a brand of male sex sleeves that simulate the sensation of vaginal, oral, and anal sex. "They're made from soft, realistic materials, and come in a variety of textures and shapes to mimic different sexual experiences," explains Johnson. "Fleshlights are popular among men because they offer a realistic and intense experience that closely mimics actual sex. In my experience, using a fleshlight lessens the tendency to grip the penis tightly, and it better focuses sensation on the head of the penis, which makes the resulting orgasm stronger." Johnson adds that the only downside to the Fleshlight is having to clean it after each use, which is a nonnegotiable.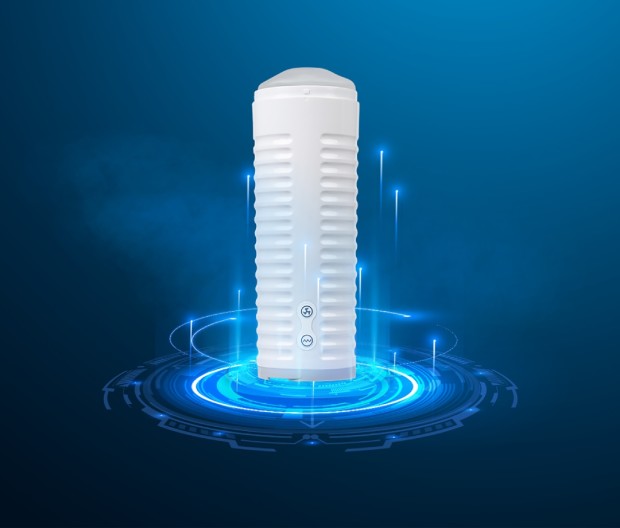 Lovense Max 2 takes pleasure to a new level. "This teledildonic device is a stroker that has pleasure technology and connection technology built in," says Dr. Kate Balestrieri, certified sex therapist. The toy is controlled by a Bluetooth-app, which allows penis owners to play with partners in the same room or long distance. "It's a great asset for online interactions, or for partners who can't be together as often as they'd like," adds Balestrieri.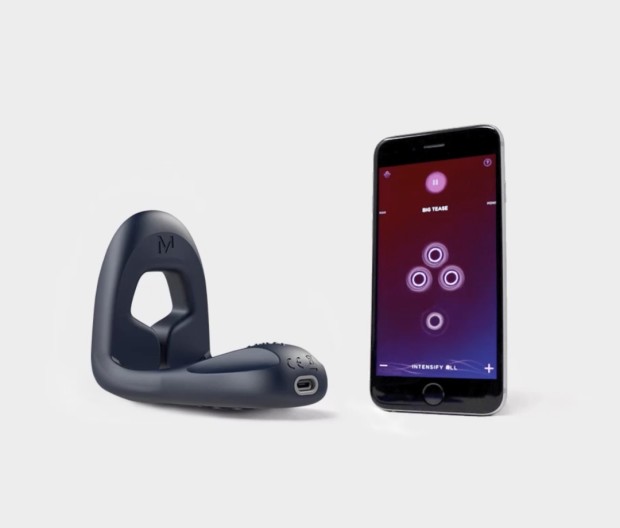 For partner play, Natassia Miller, sexuality educator and founder of Wonderlust, the company with a mission to help couples thrive in their sex lives and relationships, suggests Tenuto 2. The hands-free vibrator helps men last longer and stimulates both partners at the same time. "This award-winning toy can look intimidating at first, but it fits comfortably between the penis," explains Miller. "Its sleek design improves blood flow to the region, while stroking the perineum, building up to a powerful orgasm. If you want to enjoy it during shower sex, it's water resistant, too." Outside of the shower, Miller says the best positions to maximize the vibrations for everyone include horizontal cowgirl, missionary, and star. The Tenuto has six motors, 16 stimulations, and an app with vibrations you can personalize.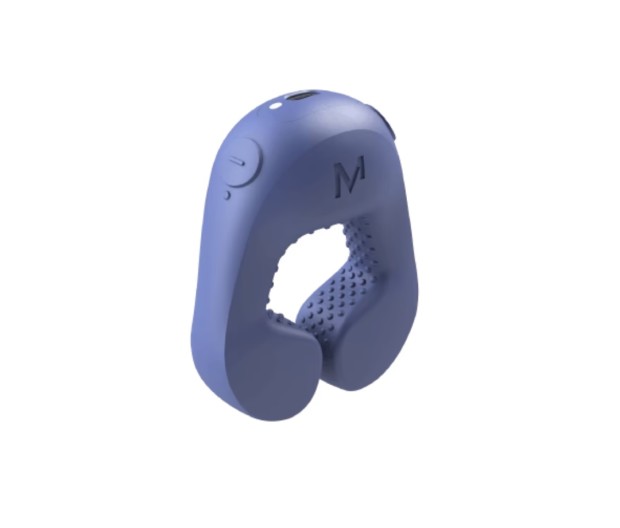 "If the Tenuto feels like a lot, check out its smaller version," advises Miller. "Tenuto Mini is a compact semi-ring that's powerful enough to live up to its family name." The toy features three motors and 16 different speeds but offers all the benefits of the original; it's shower-resistant, great for partner play, and offers a longer-lasting erection while simultaneously stimulating your partner.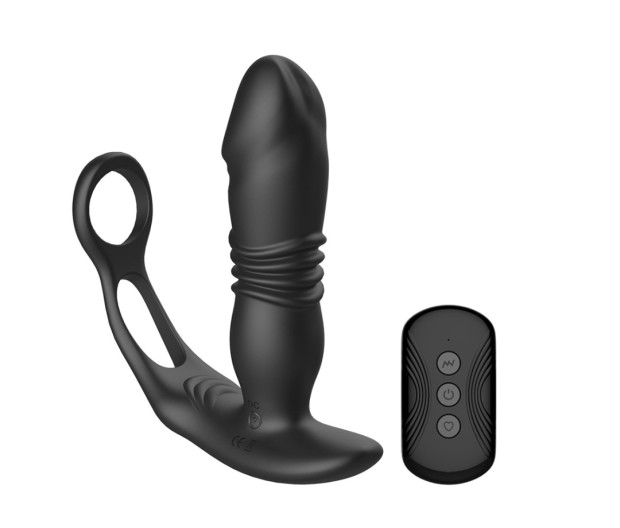 BEISAR Anal Vibrator is designed to stimulate the prostate gland, which is a highly sensitive area in the male body. "These toys are inserted into the anus and provide a unique sensation that can result in intense orgasms," explains Johnson. "A minority of men are interested in anal play, but those who do say it's intensely pleasurable. Using a prostate stimulator and engaging in anal play can definitely put a man in a more submissive role or mindset."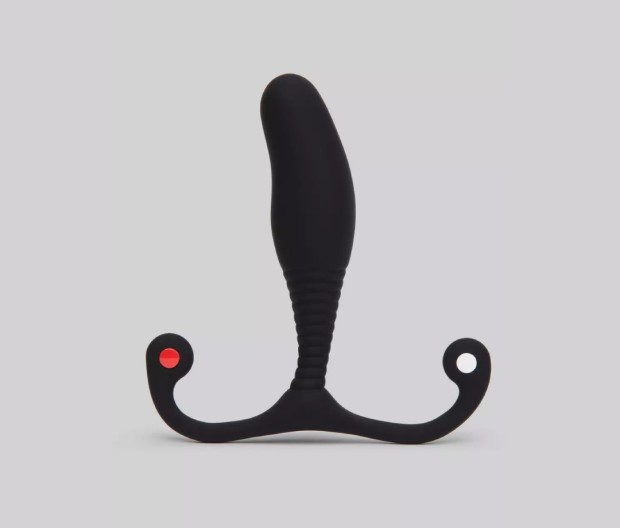 On the topic of prostates, the easy-to-grip Aneros Trident MGX Prostate Massager enhances and maximizes pleasure of the "p-spot" (like the g-spot, only pertaining to the prostate) as its ribbed base offers additional stimulation of the anus, thus focusing on the nerve endings. "This accessory is great for beginners or those experienced in anal play, and makes solo or partnered prostate and perineum massages easy and pleasurable," says Balestrieri.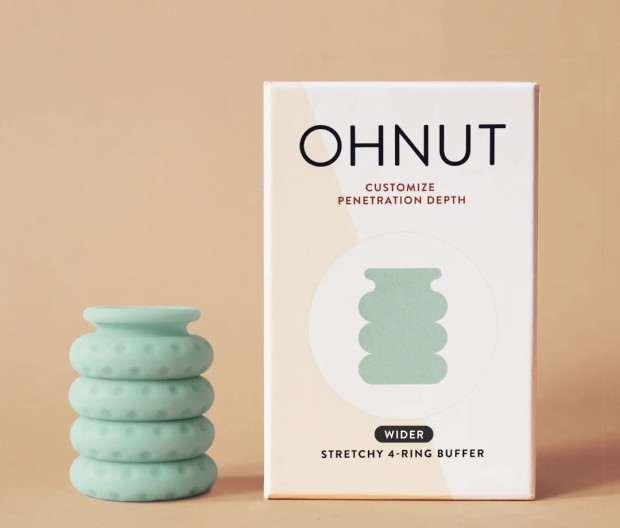 Ohnut's set of modular rings is worn at the base of the penis shaft during partner play and can be adjusted according to the depth that feels best to your partner. "Ohnut Depth-Limiting Rings may not be your typical toy, but if your partner feels pain during penetration because you tend to go deep, then this is for you," explains Miller. "Combine Ohnut with lube and sex positions that give your partner control over depth [like cowgirl, reverse cowgirl, lotus, and spooning] and you've got yourself a winner."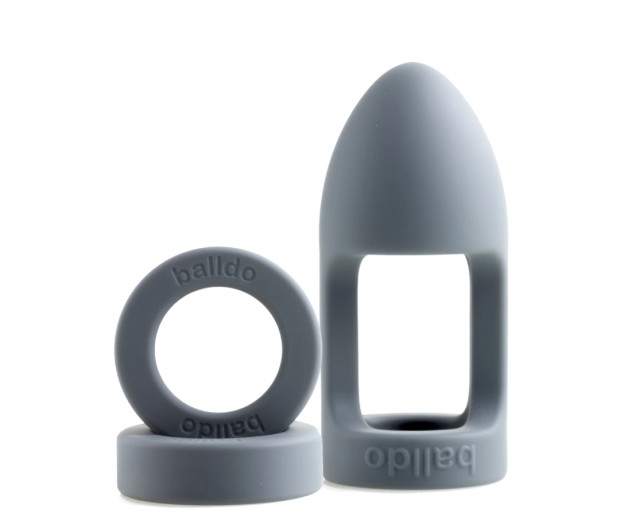 Balldo is a wearable dildo that slides over and envelopes the testicles, transforming them from a passive to an active body part in penetrative play. "This can create amazing new sensations for the testicles, and extend penetration opportunities during the refractory period or during instances of erectile dysfunction," says Balestrieri.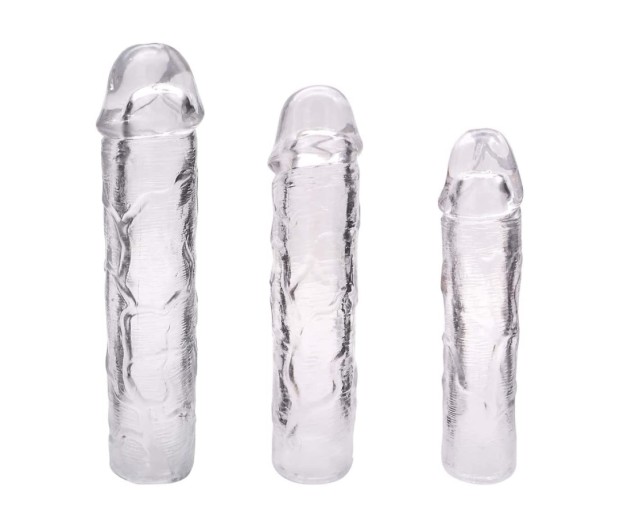 You can't naturally make your penis bigger, but penis extenders are very real and designed to increase the girth and length of the penis during intercourse with a partner. "We've gotten reports from men who found their partner's pleasure was increased significantly by using one of these toys, which in turn makes them enjoy the experience more," says Johnson. Before experimenting with them, however, Johnson warns of a significant downside users should keep in mind. "Sometimes a man can feel like less of a man after using one, especially if his partner has a very intense experience. He might think to himself, 'I wish I were bigger so I could give her that feeling.' "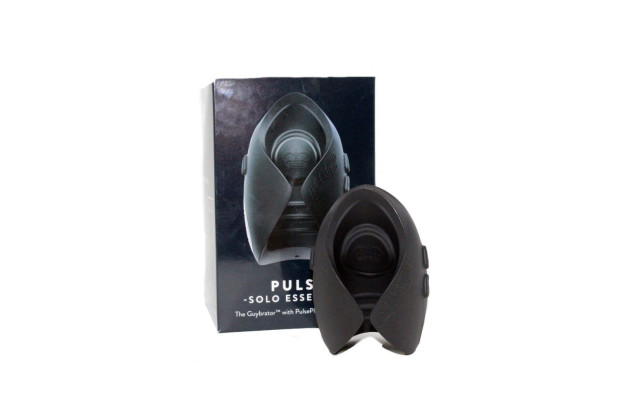 Hot Octopus Pulse III is a great addition to foreplay, intercourse, and can also be used for solo play. Its unique shape makes it easy to use and maneuver. Sometimes referred to as the first "Guy-Vibrator," the vibrating sleeve offers intense pulsation and pleasure to the wearer. It can be worn during sex or used as a sleeve.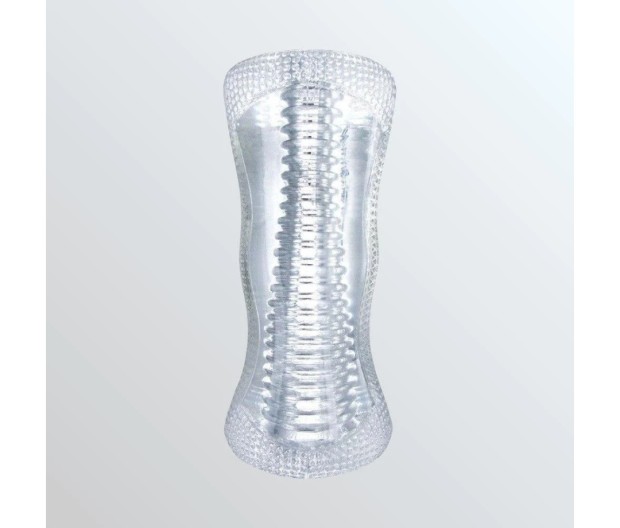 Palm Tec Masturbation Sleeve has a ribbed, grooved design to help men enjoy masturbation to the fullest extent. Made from phthalate-free TPR, this toy has all the maneuverability of jelly toys, with much easier disinfection. Simply apply lubricant and slip the sleeve over your member. We're talking a very small learning curve here.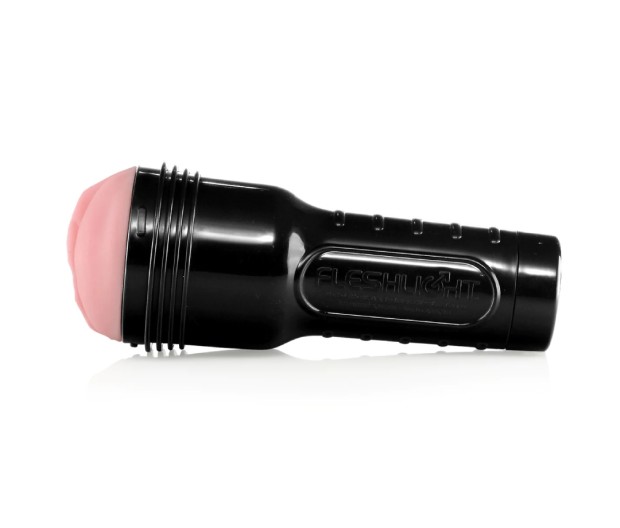 Fleshlight Classic Pink Lady Original is a realistic-looking version of a masturbation sleeve. The material is so soft it's almost indistinguishable from the real thing (almost…). Plus, cleanup is easy: Pull the flesh part out of the holder and wash it down with hot water and a clean towel.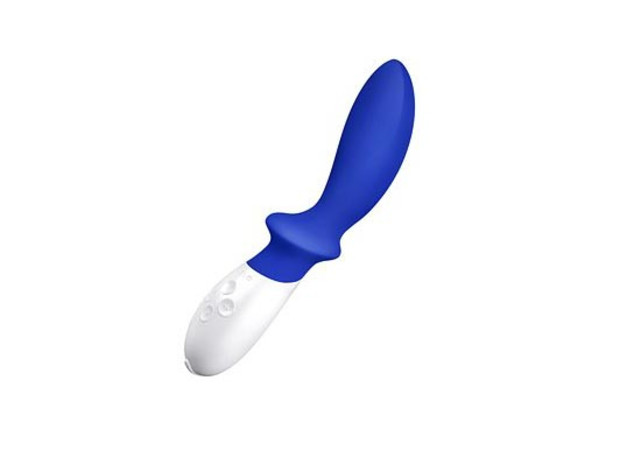 Loki Prostate Stimulator is a luxurious vibrator for seasoned sex toy users. Much like how a g-spot vibrator works for women, Loki massages and stimulates the prostate. It's water-resistant, USB-rechargeable, has six speeds, and moves around with an easy-to-maneuver handle.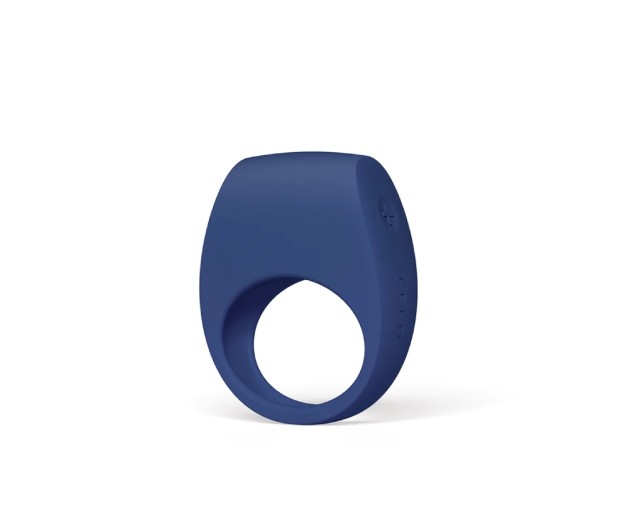 Wearable cock rings are useful in both solo and partner play, like Lelo Tor 3. "The vibrating ring at the base provides intense sensations for the penis owner, and can be an incredible accessory to change things up on your own," says Balestrieri. "Wearing this vibrating cock ring during partnered sex can create a multidirectional experience of pleasure, as the vibrations are felt internally and externally for both partners."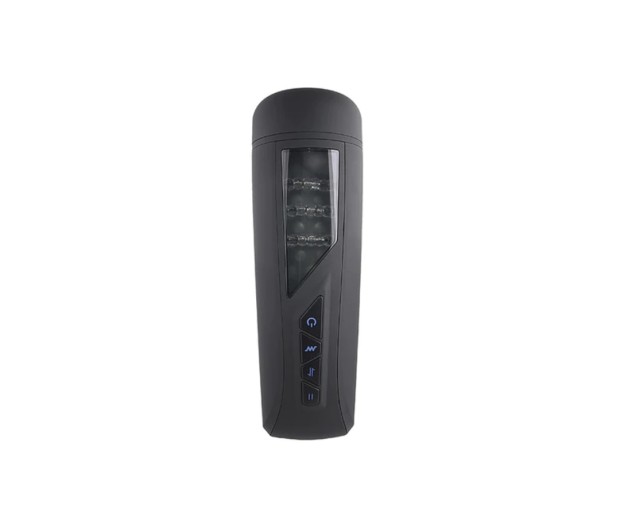 This stroker limits the amount of work you have to do. "You can just turn it on low for a nice meditative massage-like feeling to escort you into bliss, or you can turn it up to keep your senses aroused and ready for more," says sexologist Marla Renee Stewart, sexpert for Lovers sexual wellness brand and retailer. Take your pick between seven speeds to see what state best suits your needs. "If you're a person who likes to see the action, there's a clear window chamber so you can see all the goodness happening with your member, as beaded rings move up and down for more invigoration," says Stewart.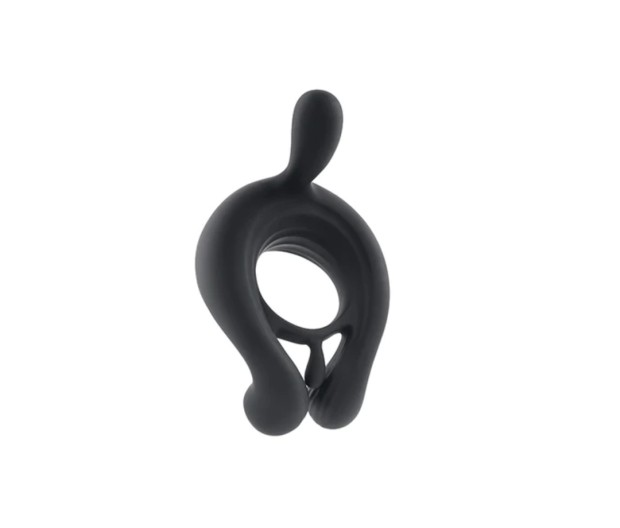 This toy's name reflects the three motors present in three titillating knobs that vibrate. There are four ways it can be stimulating for the person wearing it and the person they're penetrating. Stewart explains, "One way, the single nob can stimulate the clitoris, while the two knobs can stimulate a perineum; the second way, if you turn it around, the single knob can be up against the person wearing the cock ring and the two knobs can be stimulating the entrance to the vaginal canal; the third way, you can turn it upside down and have the one knob stimulating the perineum while the two knobs stimulate the clitoris upon penetration; the fourth way, you have one knob stimulating the vaginal entrance and the two knobs up against the ring wearer."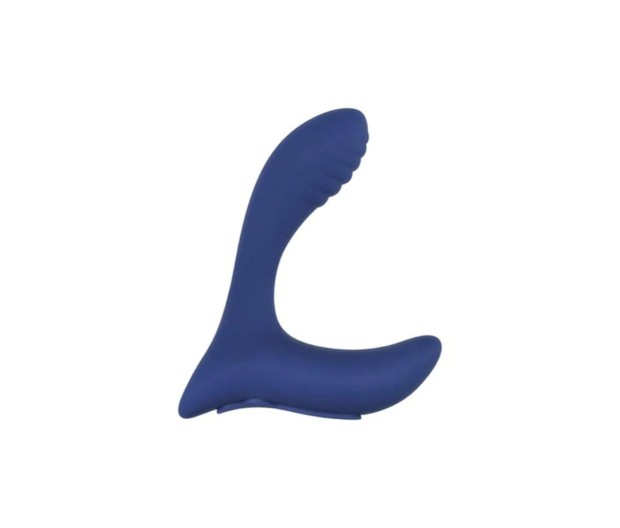 While this toy is marketed as a prostate toy, the remote makes it ideal as a toy in couple's play. It can be controlled up to 25 feet away, is waterproof, and submersible, advises Stewart. "It's also the perfect fit for a vaginal G-spot," she says. So you can use it to play with yourself and each other from near and far.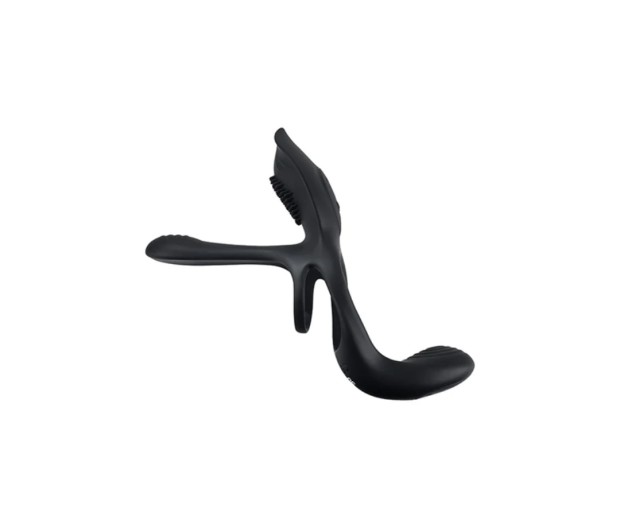 For those men looking to experiment with serious penetrative grinding, this is the toy for you. It comes with two rings that hold it in place with an extension designed to stimulate the internal pleasure spot for your lover. "With three different vibrating points that have 10 speeds of vibration, you'll be able to find your perfect combination of pleasure," says Stewart.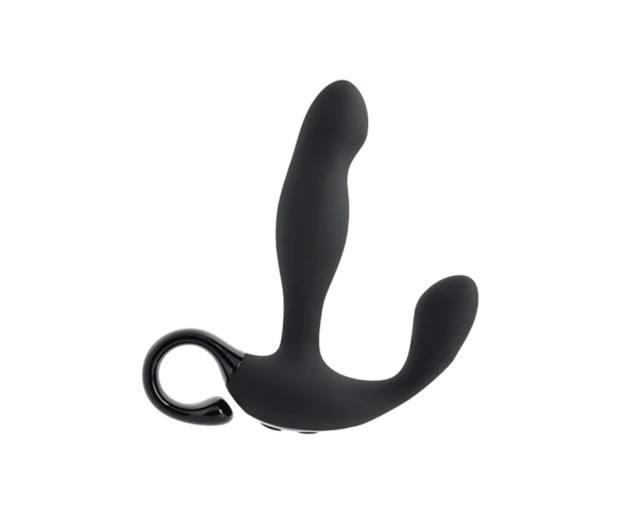 Though the "come hither" motion (the technique of fingering a woman) is most associated with pleasuring vaginas, Stewart says it's also a pleasurable motion for male prostates. "The end of this shaft vibrates to stimulate the P-spot, but it does it in a curling come hither motion that's prime for ultimate orgasmic pleasure," explains Stewart.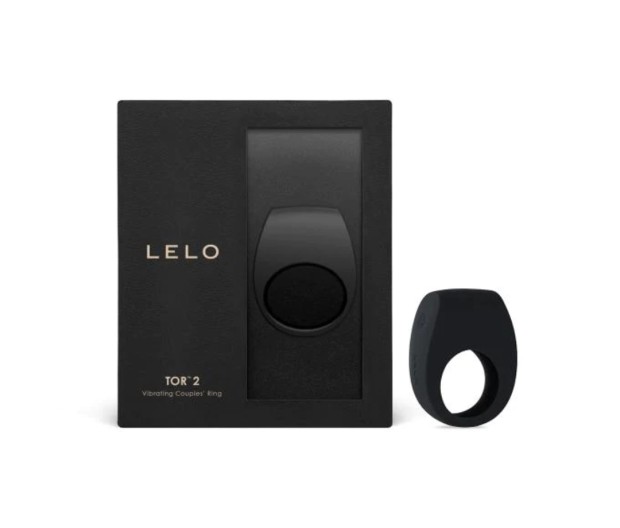 "This is the Ferrari of men's sex toys," prefaces Stephanie Matto, co-founder and CEO of Unfiltrd. Though it comes at a steeper price tag than some others on this list, Matto says "it's undoubtedly the most unique and incredible experience." This toy claims to get you harder and make you bigger, and can be used with your partner to enhance both of your pleasure.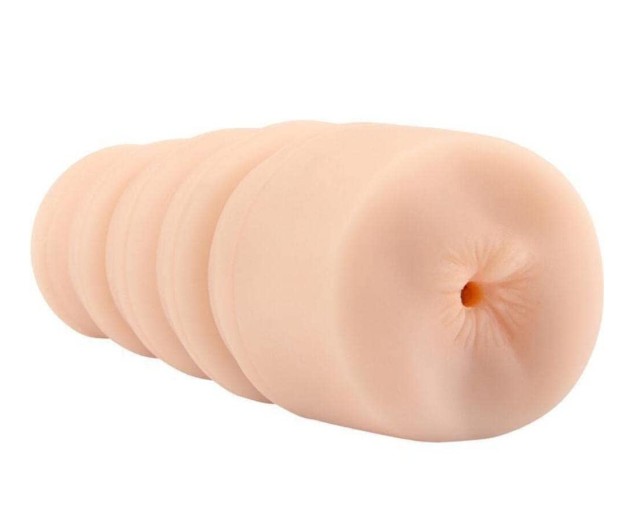 This is a good sex toy for men to use if their partner doesn't want to do anal, says Matto. "The experience is the closest thing you can get to going through the back door."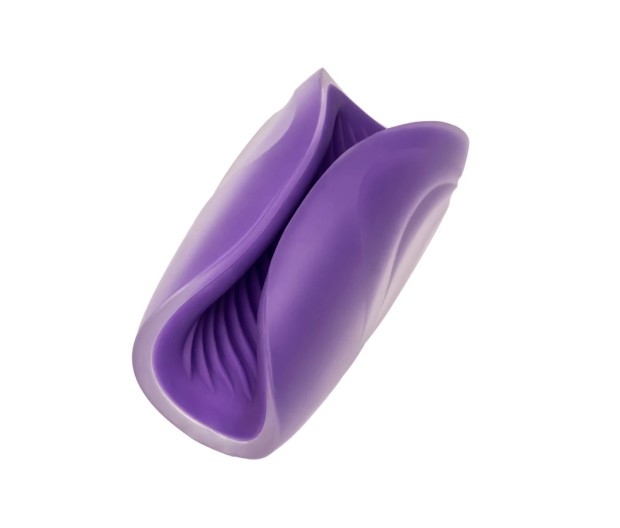 Don't let the cheap price deter you. This open-sleeve masturbator is designed to please. The user can adjust the grip and the built-in ridges offer an intense sensation. "This one is a great 'first-time' toy for a man wanting to experiment," says Matto.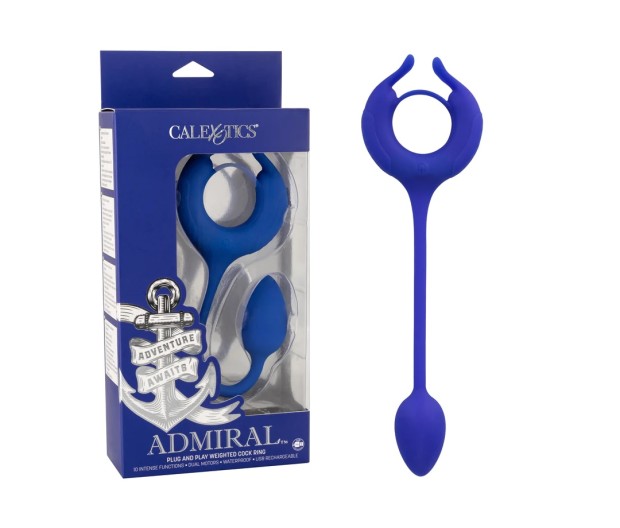 Matto says she believes in equality in the bedroom, "so why not bring a toy that's equally pleasurable to both parties in the act?" Furthermore, "I think a lot of men are cautious about using toys because they feel it makes them "not man enough," but this one is a good stepping stone for adding toys into the bedroom and spicing things up.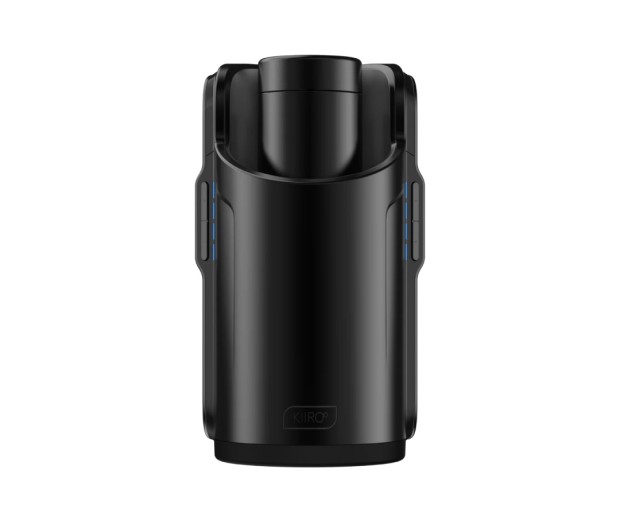 This is a powerful and textured stroker that can reach up to 230 strokes per minute. "I've tried other masturbators, and none match up to the experience of this one," says Isabelle Uren, certified sex expert, writer, and website manager for Bedbible. The user can control the speed, stroke length (to concentrate stimulation wherever feels best), and features interactive experiences, like the ability to sync it to your favorite 2D or VR adult entertainment for immersive solo play.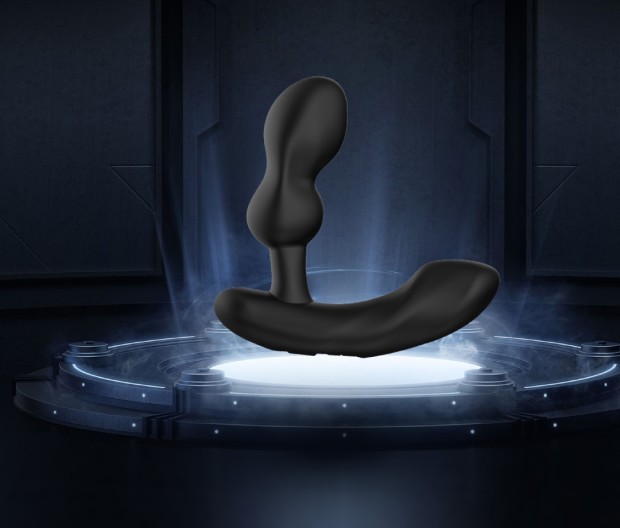 For those experienced in anal play, "this is a must-have in your toy collection," says Uren. Lovense Edge 2 emphasizes the highly sensitive area of the prostate with two motors that target the internal and external prostate. It's app-enabled, which also opens up ways to include long-distance play with a partner. "There can be something very exciting about letting your partner take control," says Uren.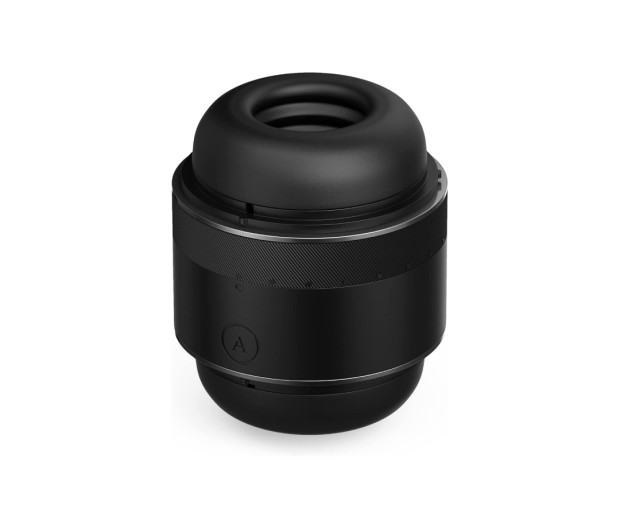 This is for the man who enjoys the feeling of tightness over intense stimulation. The Arcwave Voy is a manual stroker with eight levels of adjustable tightness with gentle ribbing on the inside of the toy to add subtle sensation to each stroke. "The true reason behind my admiration, I have to admit, was the look of awe on my boyfriend's face when I was using Arcwave Voy on him the first time," says Uren. The open-ended design allows your partner to access the tip of your penis for oral play while using the stroker on your shaft.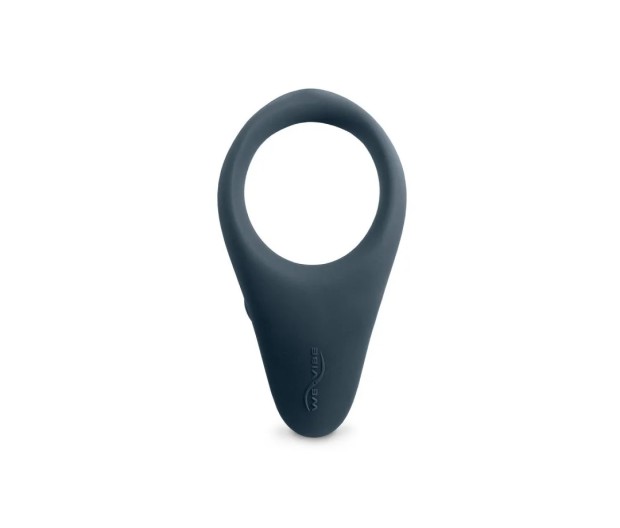 In addition to reaping the usual benefits of cock rings (fuller, longer erections for more sensational orgasms), this cock ring has a vibrating arm that can be worn pointing up to stimulate a partner's clitoris during intercourse or down to stimulate the wearer's perineum. "If you want to spice things up in the bedroom, or are looking for a great gift for your partner so they can have longer and more intense orgasms, this is the one," says Uren.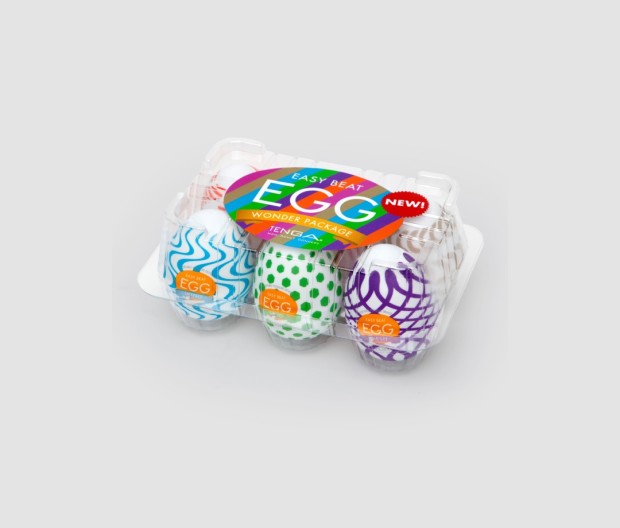 This six-pack of disposable male masturbators uses a suction stroker with varied textures for a cheap, non-intimidating introduction to sex toys. Each stretchy "egg" has a different texture to explore which lets you find your preferred texture before committing to a more expensive masturbator, says Uren. They're packable for travel, too.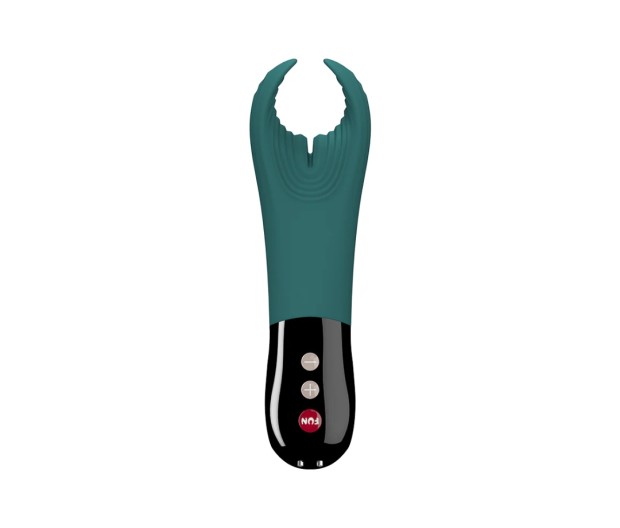 This toy may resemble a lobster claw, but don't worry, it certainly doesn't feel like one. The unique design makes it a versatile penis vibrator that works well in both solo and partnered sex. "The soft silicone wings wrap around your penis and can be used as a vibrating stroker, or you can focus the vibrations in one spot, like the super sensitive area around the frenulum," says Uren.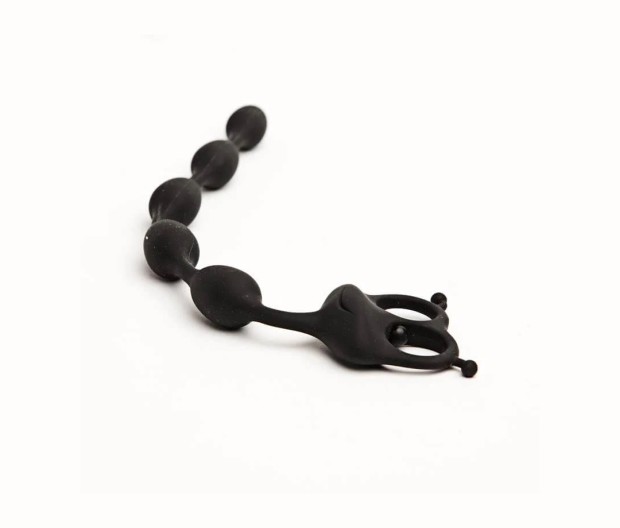 With flexi in the name, these pliable silicone beads leave no room for intimidation. Great for first-timers or those interested in soft anal stimulation, these anal beads provide maximum stimulation when inserted and withdrawn. Use a water-based lube for the easiest insertion and a slippery, sensual effect that'll leave you in a state of intense euphoria.